Things to Know Before Moving to Dana Point, California (2023)
Posted by Ryan Schramm on Sunday, January 15, 2023 at 3:41:01 PM
By Ryan Schramm / January 15, 2023
Comment
Dana Point, California is a picturesque coastal town located in South Orange County. With its beautiful beaches, coastal hiking trails, and charming downtown area, it's no wonder that many people are considering making the move to this vibrant community.
However, before making the decision to relocate, it's important to be well-informed about what to expect. From average housing prices to tourism and everything in between, there are a variety of factors to consider. In this blog post, we will explore six things you should know before making the move to Dana Point.
1) Dana Point is home to one of Southern California's best harbors.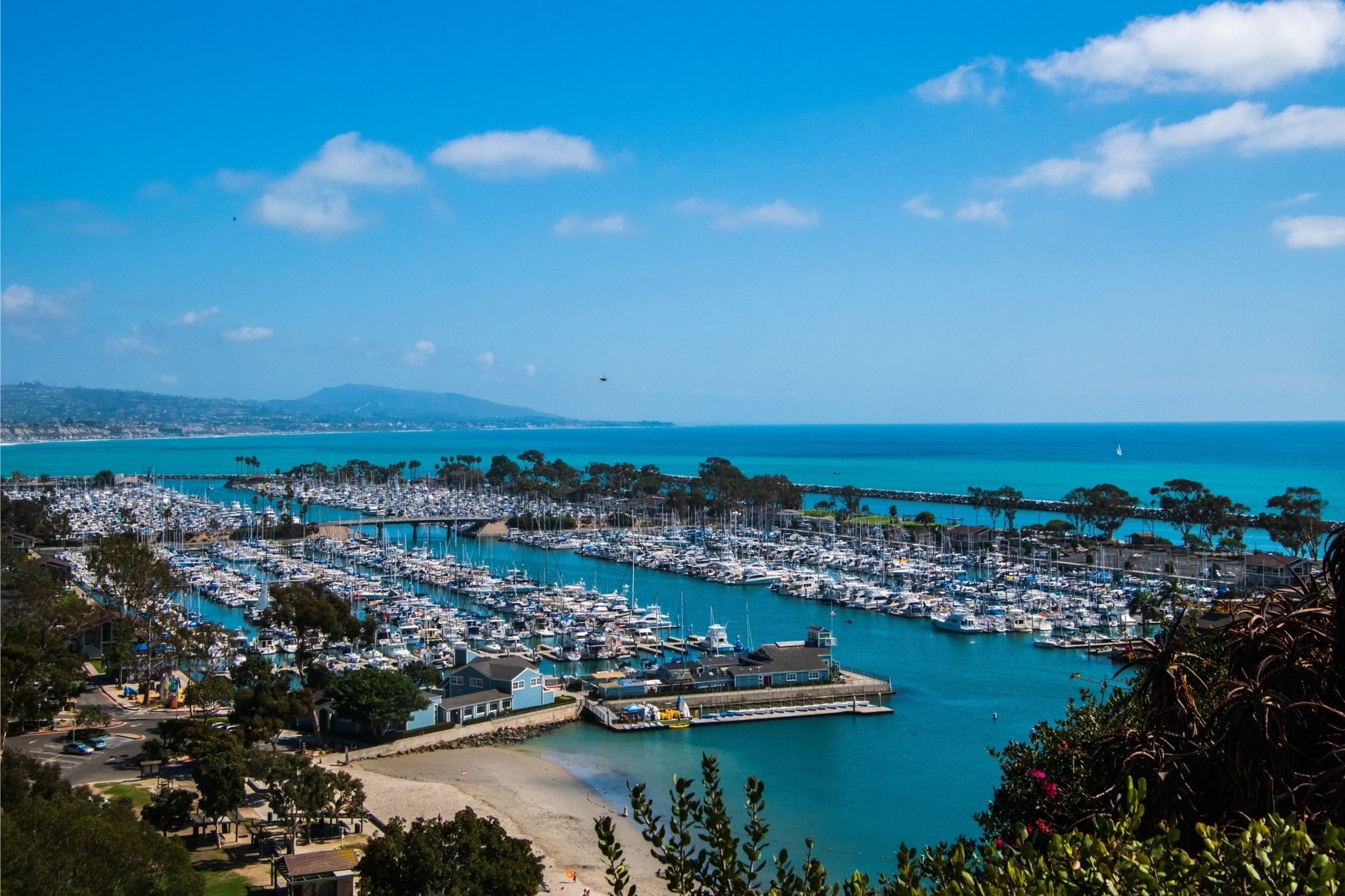 (This picture of Baby Beach was taken on Blue Lantern Street above Dana Point Harbor.)
Dana Point Harbor offers a ton of things to do, whether it's whale watching, sport fishing, kayaking, Sea-Doos, standup paddleboards, you name it. Diving further into whale watching, Dana Point is considered the whale capital of the world. It is home to an amazing whale migration that literally takes place just offshore from December to April each year. If you go on a whale-watching tour during the migration season, you have a very good chance of seeing a whale, as well as dolphins, seals, and similar marine life.
As of early 2023, the harbor is slated for a massive revitalization. Currently, its amenities, structures, and docks are on the older side and renovations are currently underway to enhance the entire harbor experience. In the next few years, it is going to look very different and much more updated.
2) Dana Point is a smaller town.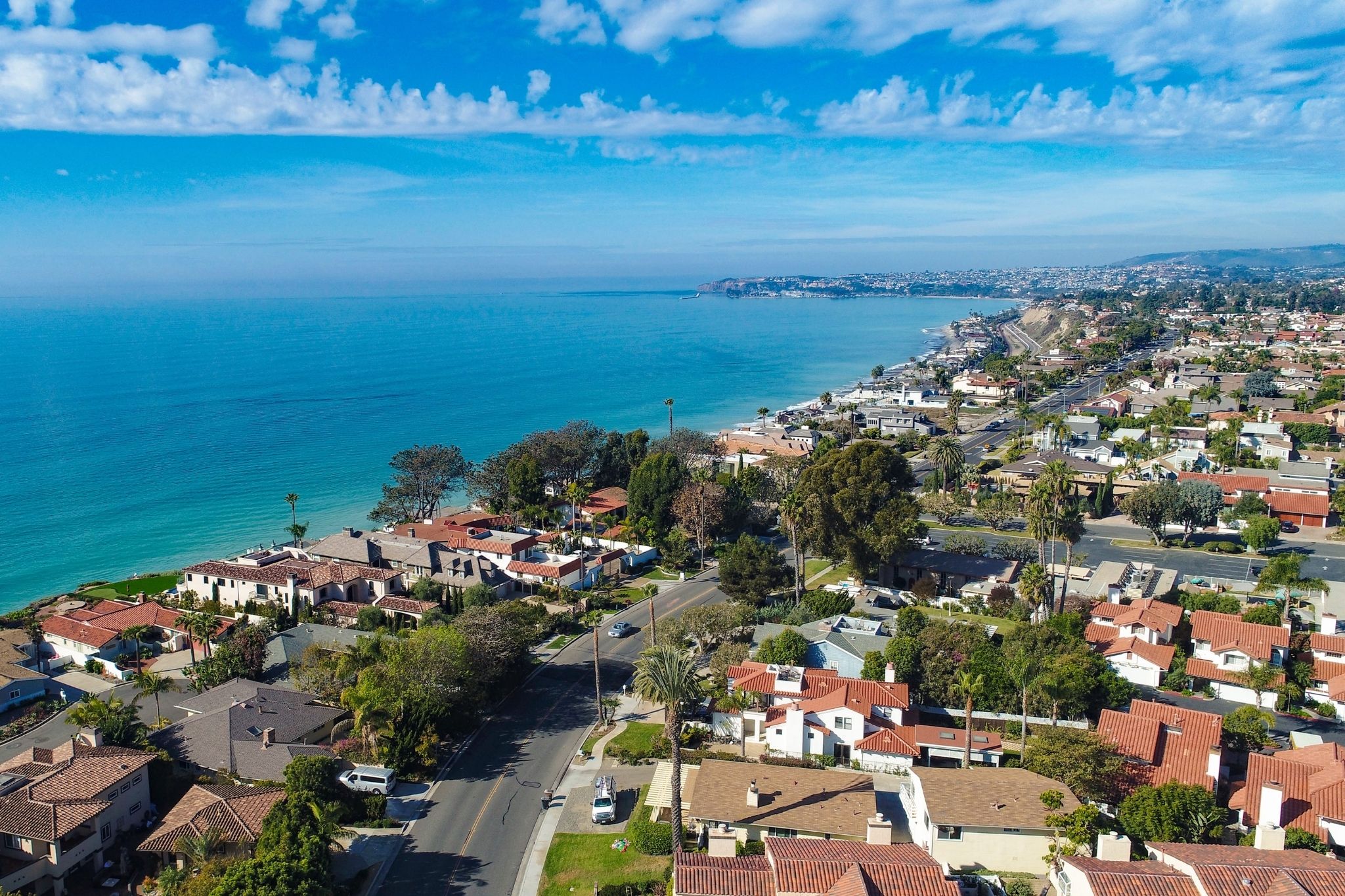 (This is one of Dana Point's most notable communities, Capistrano Beach. Capistrano Beach offers an array of homes from quaint beach cottages to sprawling bluff-front estates. For more information about this community, visit Tour Homes in Capistrano Beach, California.)
The population of Dana Point was just under 34,000 as of 2019. To put that into perspective, Newport Beach, a popular beach in north Orange County, has 86,000 residents and, just an hour south, the city of San Diego is home to nearly 1.4 million residents. Although Dana Point is tiny when compared to other coastal cities, you get the charm of a small town paired with a bustling energy year around because of its attractions and tourism.
3) Dana Point has excellent restaurants and lodging options.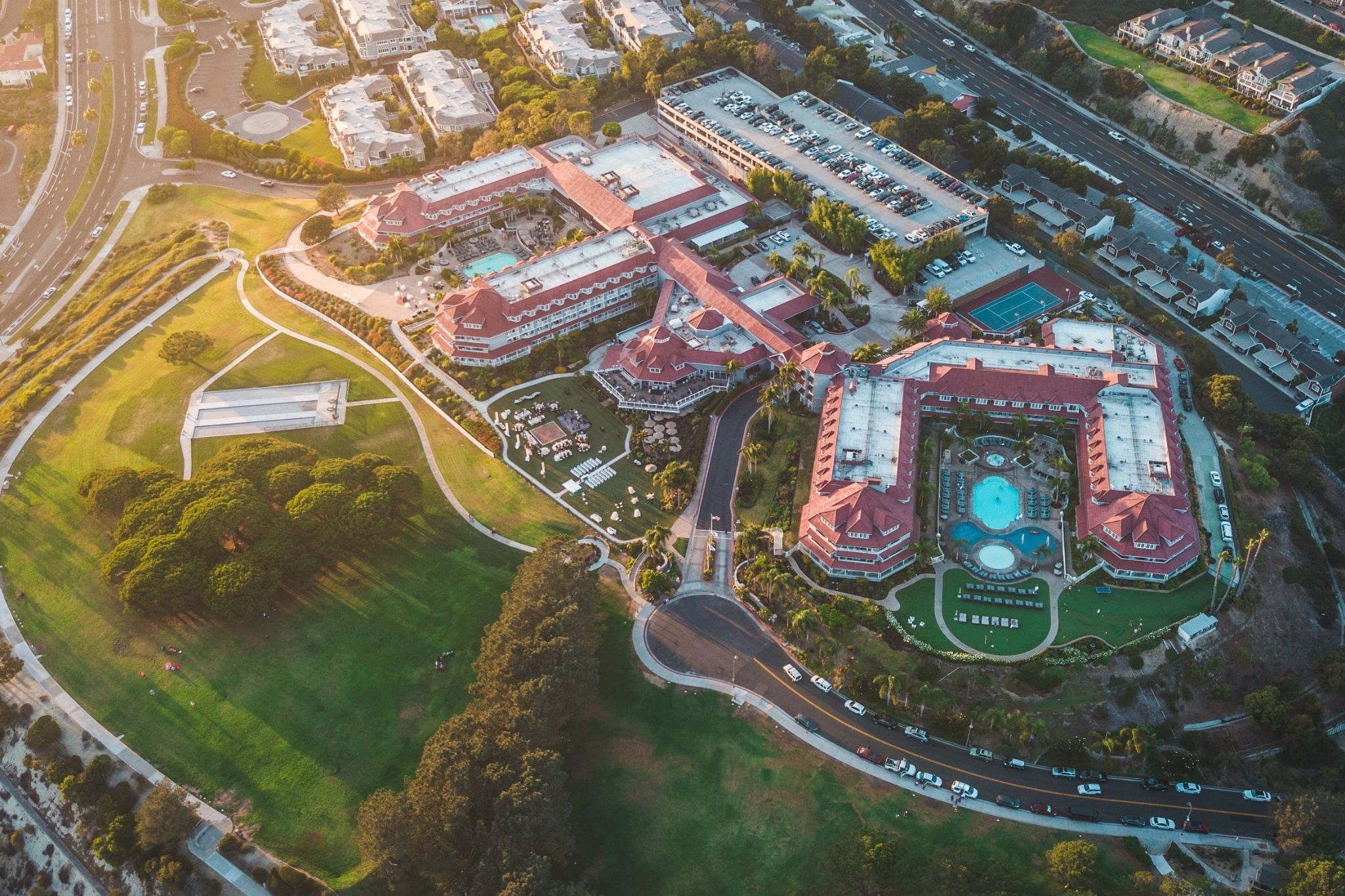 (This is an aerial photo of one of Dana Point's premier hotels, Laguna Cliffs Marriott Resort & Spa.)
Unlike larger beach cities, many of Dana Point's restaurants are owner operated which really plays into the small-town vibe. If you're looking for some recommendations on the best restaurants in Dana Point, take a peek at this post ➡️ Best Breakfast, Lunch, and Dinner Restaurants in Dana Point.
Because Dana Point is a tourist location, it has a handful of luxury hotels that feature spectacular restaurants, a championship golf course, incredible ocean views, wedding venues, and the list goes on.
4) Dana Point can get crowded.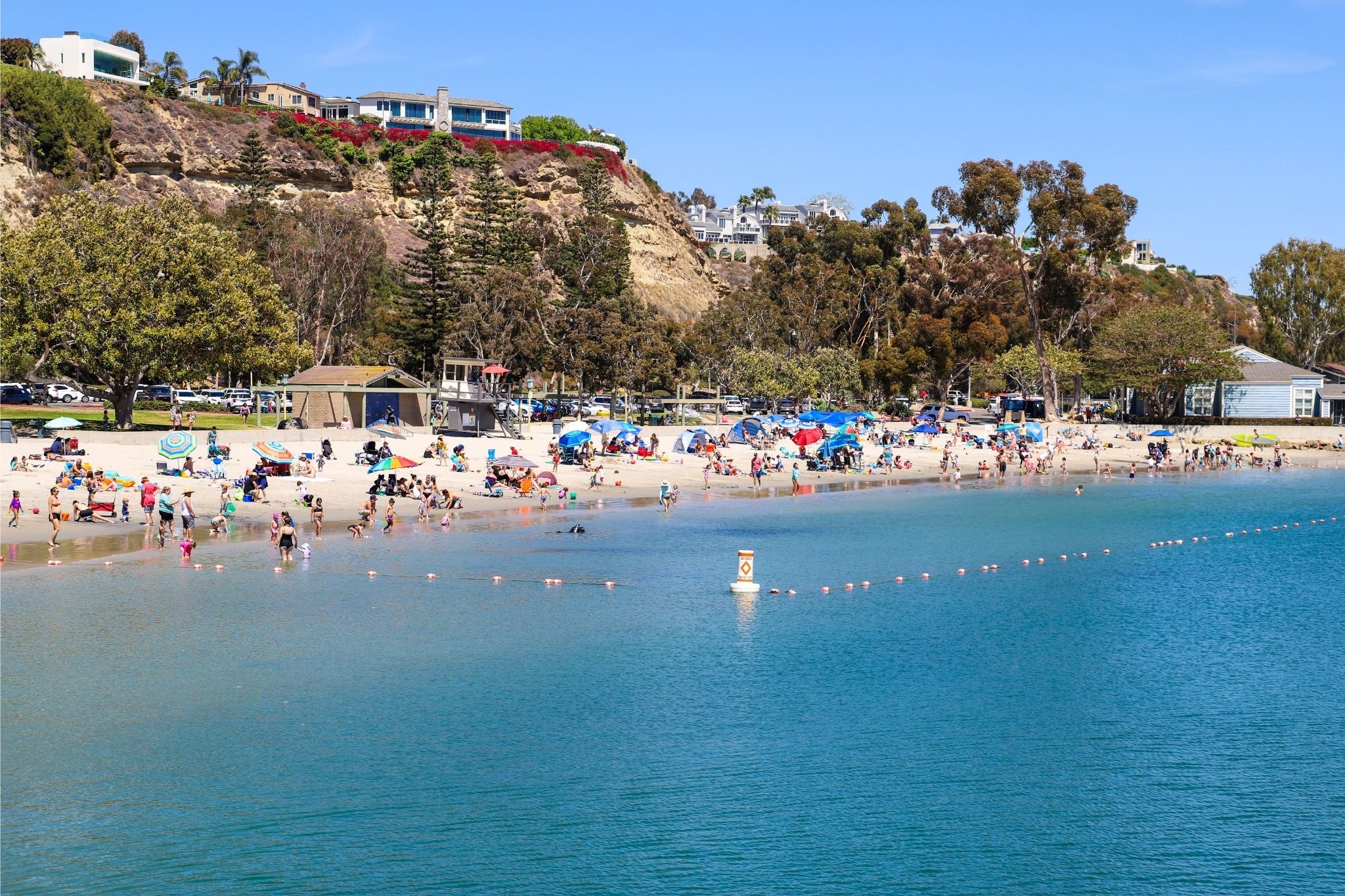 (Baby Beach is home to calm waters, making it the perfect spot for little ones or first-time paddleboarders and kayakers.)
There is always something going on in Dana Point - whether it's a concert at Doheny, Fourth of July fireworks, or the parade of lights in the harbor at Christmastime, it can get packed. Even when there isn't an event on the calendar, when the weather is nice, you can expect traffic to be backed up on the I-5 getting to the harbor from Pacific Coast Highway.
5) Dana Point has pristine beaches and parks.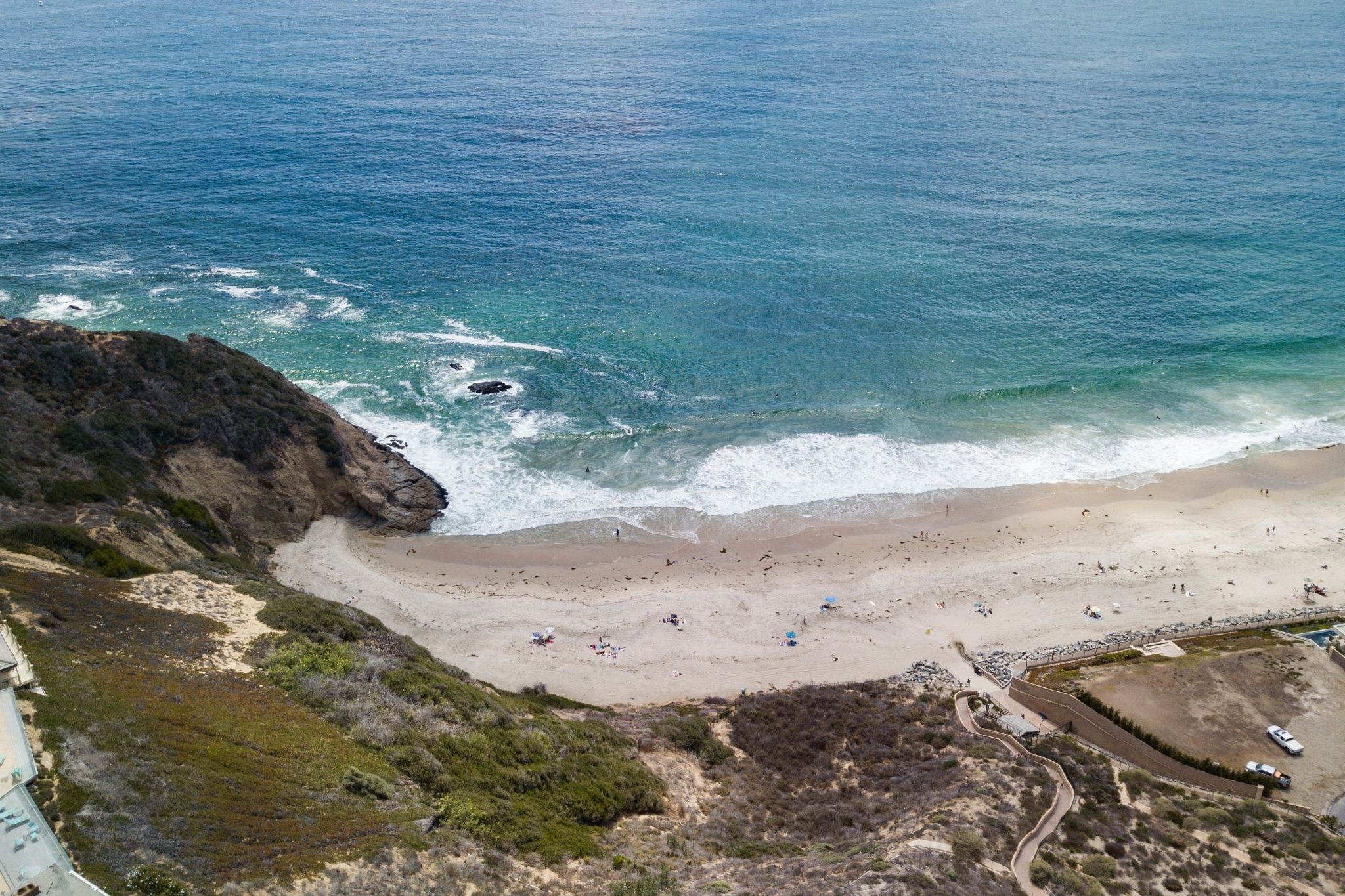 (Dana Strand Beach is a public beach in Dana Point known for its excellent surfing, swimming, tide pools, and walking spots.)
Whether you're planning a full-fledged beach day with coolers, chairs, and umbrellas, you're just hoping to get a quick surf in, or you want to take the kids for an afternoon swim, Dana Point has a ton of great beaches to choose from.
6) Household income and median home prices in Dana Point.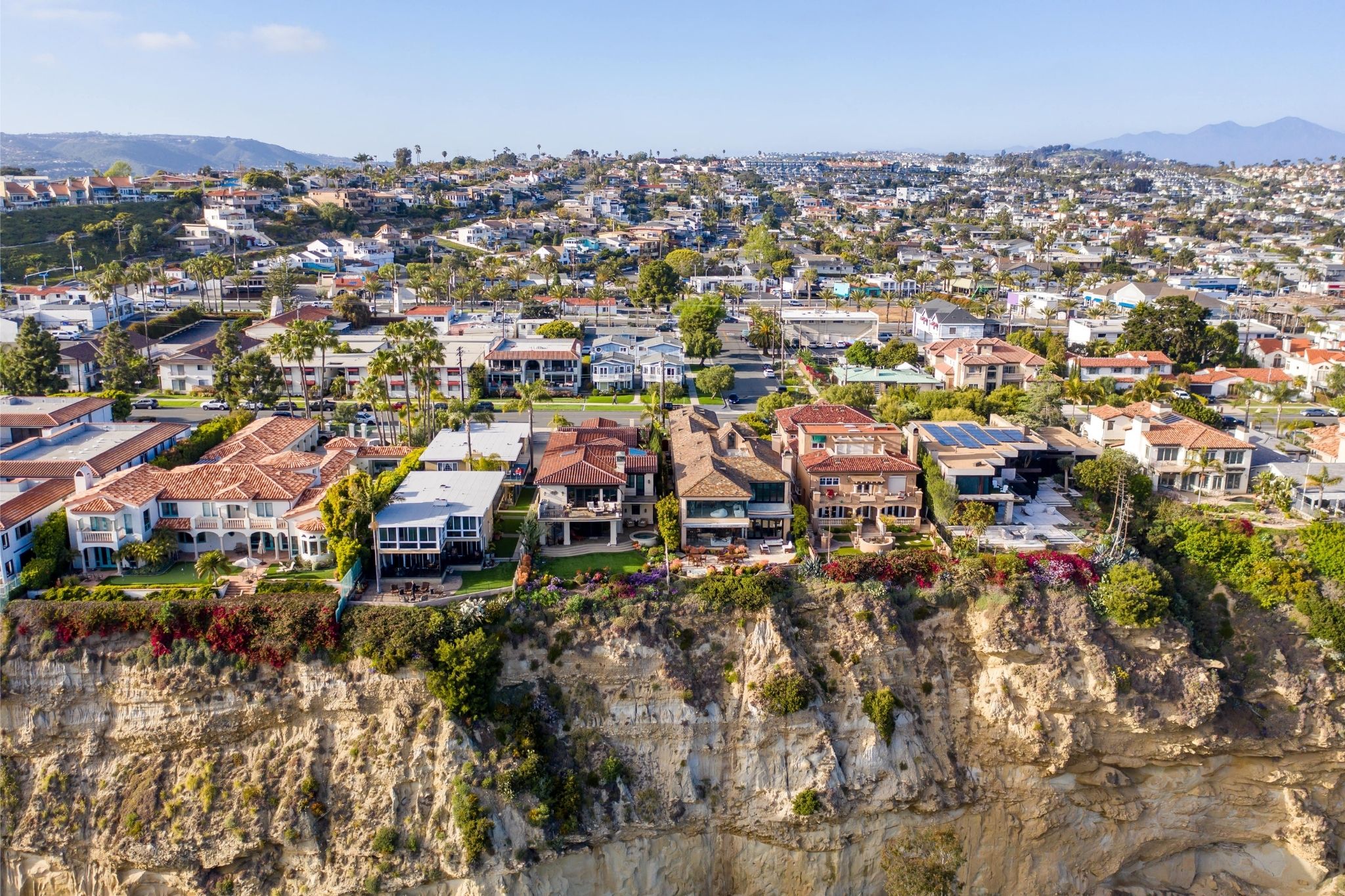 (This is an aerial photo overlooking homes near Dana Point's Lantern District off of Santa Clara Avenue.)
The average household income in Dana Point was $112,000 in 2021. Compared to the national average of $71,000, that is a substantial difference.
The median home value was roughly $1.5 million in 2022. That is significantly more expensive than most places in the country, but a value compared to other Orange County cities like Laguna Beach, Corona Del Mar, or Newport.
For anyone looking to move to South Orange County, Dana Point is an incredible coastal town with a lot to offer - it should definitely be on your consideration list!
If you have any specific questions or you're thinking about planning a trip here to visit, please reach out to the Ryan Schramm Real Estate team at (949) 620-6206. We have helped countless families move to the area, and we'd love to take you out and show you the beautiful neighborhoods and the different attractions from a local perspective.