San Clemente Local's Guide | Things to Do and Things to Avoid in San Clemente, Ca
Posted by Ryan Schramm on Friday, September 15, 2023 at 1:03:44 PM
By Ryan Schramm / September 15, 2023
Comment
What is it really like to live in San Clemente?
I put together the ultimate guide for things that you need to do and places that you need to visit as though you were a San Clemente local. Forget the countless San Clemente tourist guides and experience this great city from a local's perspective.
Places to Visit in San Clemente, Ca
1. The Pier (00:50)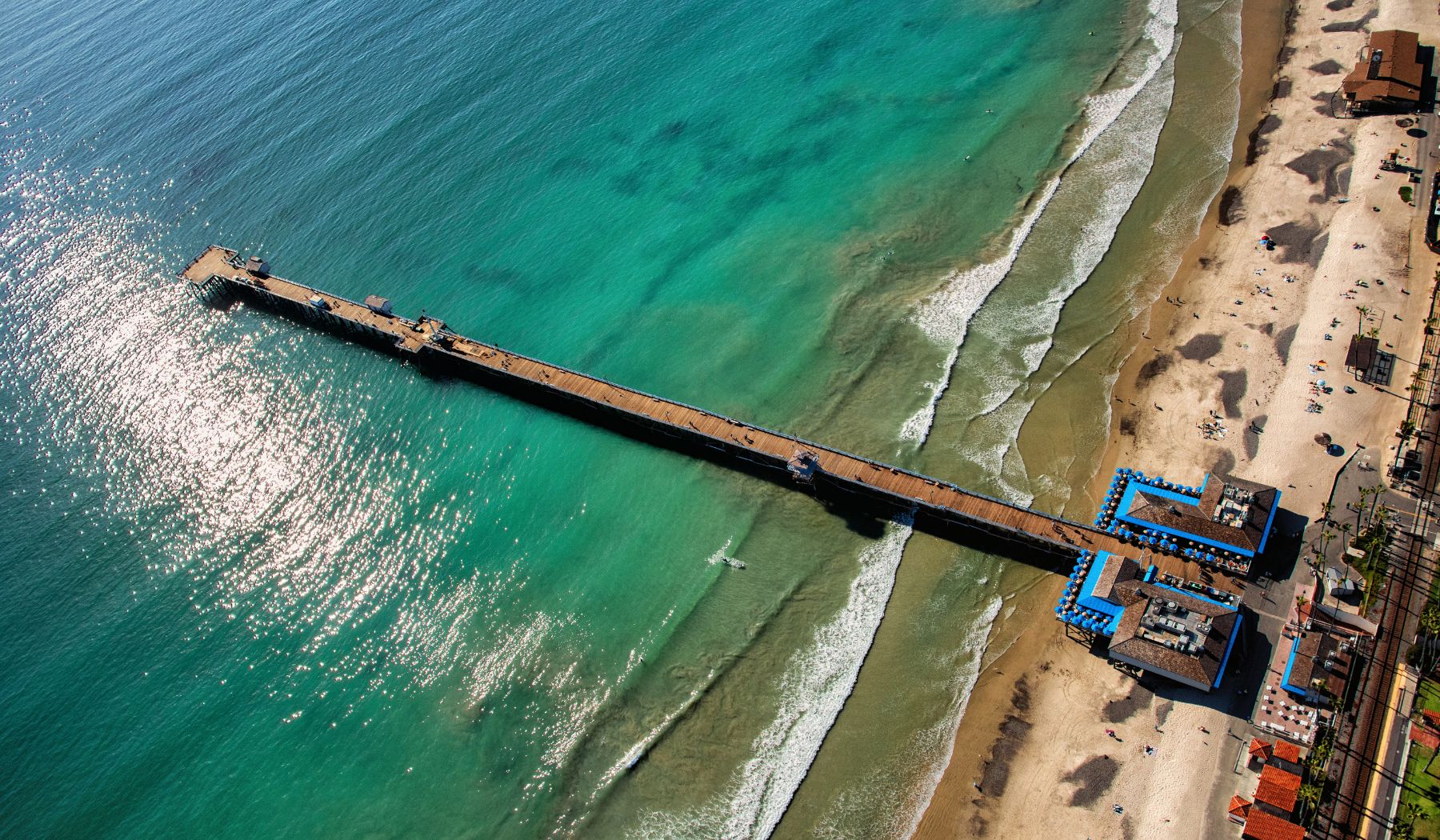 While the pier may be an iconic attraction for tourists, it is still an awesome place for locals. Take a walk down the pier, do some fishing, or try out the famous Fisherman's Restaurant and Bar.
2. Beaches (01:46)
San Clemente is home to some incredible beaches. One of my favorites, T-Street Beach, is a very popular spot with public parking, a pedestrian bridge, bathrooms, and its own little café, West Toast.
3. San Clemente Beach Trail (02:32)
Whether you want to get in a leisurely walk or you are looking to jog or sprint, the San Clemente Beach Trail is something you must check out. The trail starts in North Beach and it works its way down to San Clemente State Beach. Plus, the views are awesome!
4. Downtown San Clemente (03:19)
Downtown San Clemente has an incredible small-town vibe and is a really special place to visit. There are boutique shops and restaurants, the traffic is slower, and the entire street is lined with beautiful trees - it's a place that simply never gets old.
Local Activities in San Clemente, Ca
1. Ridgeline Trail (04:36)
The Ridgeline Trail is a mountain biking and hiking trail network that runs all throughout San Clemente. The top of the Ridgeline trail is one of the highest vantage points in the city where you are able to look out at San Clemente Island, Catalina Island into Dana Point Harbor, and even all the way up to Long Beach.
2. Surfing (05:46)
The surfing here in San Clemente is world-class and there are spots for all different types of surfing.
3. Golfing (06:22)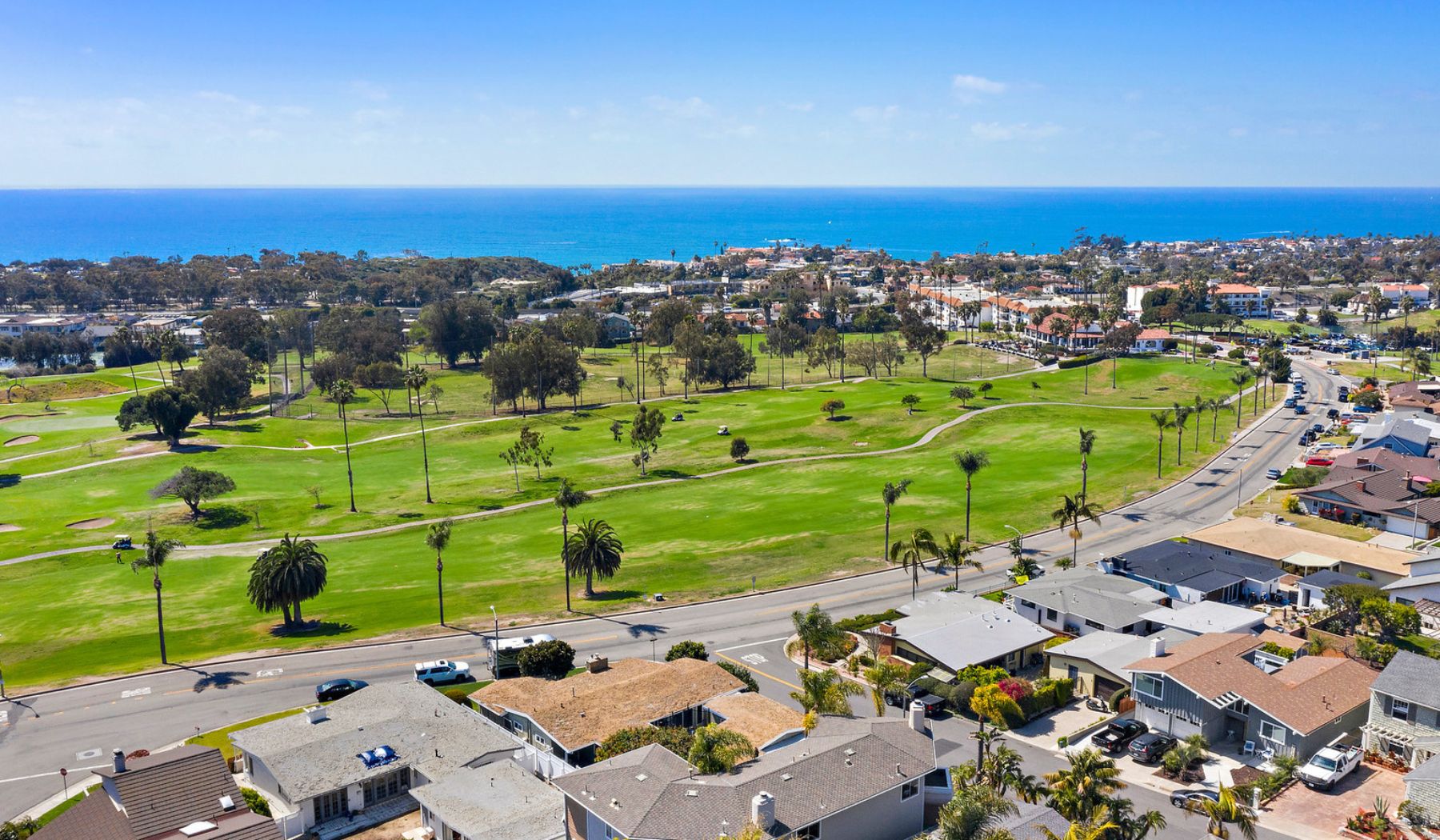 San Clemente is home to a handful of excellent golf courses. Our 18-hole municipal golf course is loved by many. There is also the Talega Golf Course, which is a little bit higher end and has a cool clubhouse and a private little brunch spot that is reservation only (that is a little insider local tip for you).
Places to Eat and Drink
1. Antoine's Café (07:22)
If you are looking for a killer breakfast spot in San Clemente, check out Antoine's Cafe. It is a smaller restaurant and can get busy, but it is definitely worth the wait!
2. The Vine (07:42)
If you are looking for a more upscale restaurant or a great date night spot, head over to The Vine. You can get a great feel for its overall vibe in the interview above.
3. San Clemente Wine Company (08:12)
If you are more of a wine person, the San Clemente Wine Company is an awesome spot to grab a bottle of wine and then walk to dinner on Avenida Del Mar. They also have some great charcuterie boards and you can hang out and try a variety of wines.
4. Breweries (08:43)
Did you know San Clemente is home to some great local breweries? There is a small network of five or six breweries that all offer an excellent atmosphere with activities, food trucks, and of course, good beer.
Places to Avoid in San Clemente, Ca
1. The Outlets (09:41)
The San Clemente outlets are a more recent addition to the city. They are not terrible, but they are definitely overhyped and don't offer the unique San Clemente charm other places in the community have.
2. DMV (10:19)
Does anyone really enjoy going to the DMV? We have a DMV in the Shorecliffs community, but it is definitely a place I am going to try and avoid at all costs.
What do you think of this beginner's local guide to San Clemente? Have you already been to any of these places or restaurants?
If you have any questions about San Clemente or if you are thinking about moving here, reach out to me by text at (949) 620-6206 or email at [email protected] and I'll get back to you in 24 hours. I'd love to connect!