Pros & Cons of Living in San Juan Capistrano (2023): The Truth About Living in San Juan Capistrano
Posted by Ryan Schramm on Thursday, January 26, 2023 at 4:47:54 PM
By Ryan Schramm / January 26, 2023
Comment
San Juan Capistrano, California is a beautiful coastal city located in South Orange County that boasts a unique blend of historical charm and modern amenities. With its Mediterranean climate and natural attractions, it's no wonder why so many people are drawn to living there.
However, like with any city, it's important to weigh the pros and cons before making any decisions. In this blog post, we'll take a closer look at the advantages and disadvantages of living in San Juan Capistrano to help you determine whether or not this city is the right fit for you and your lifestyle.
Pro #1 – Weather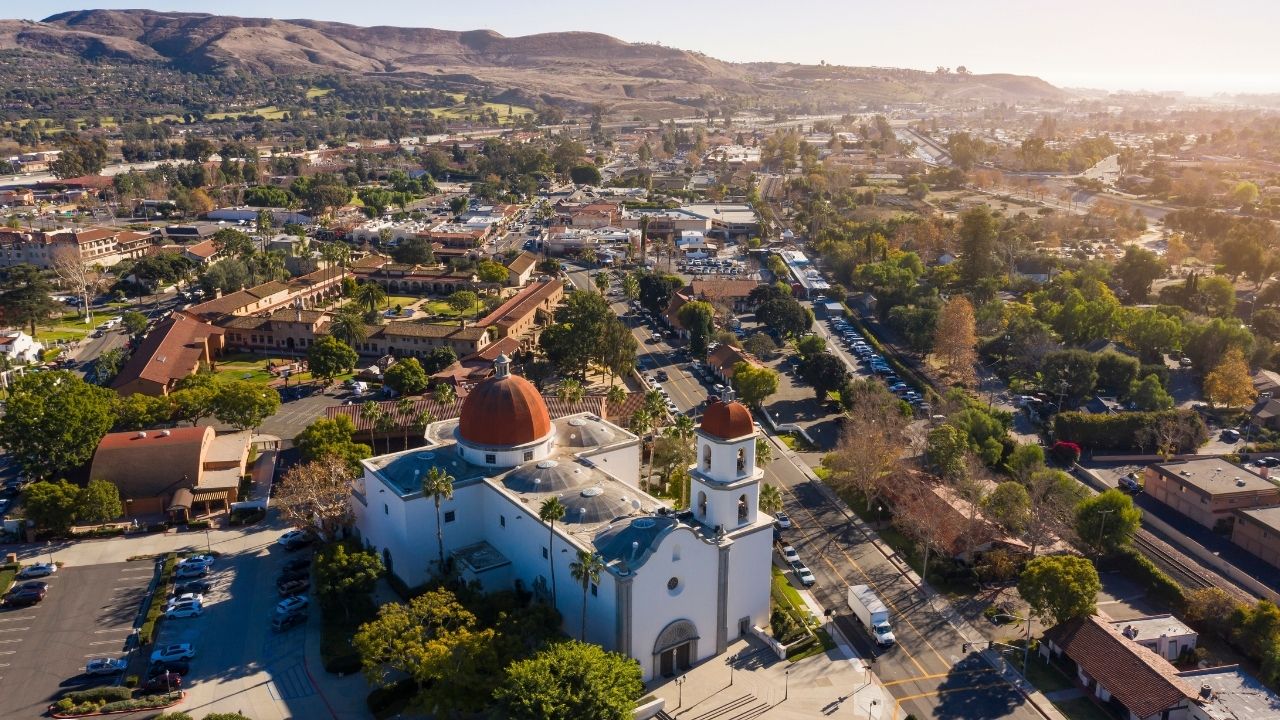 The weather in San Juan Capistrano is exceptional and it is why so many people want to live there. Similar to most South Orange County cities, the average temperature hovers between 70- and 80-degrees year around.
Something to note, because San Juan Capistrano is further inland, it does have its own microclimate. In fact, its microclimate can vary between different communities. Homes on the Del Obispo corridor will have different weather than those tucked back in the hills.
Con #1 – Housing Prices
There is no denying it is expensive to live in San Juan Capistrano and housing prices are well above the national average. Looking at single-family homes, condominiums, and multi-family properties, the average sale price in San Juan Capistrano was about $1.3 million in 2022.
However, if you compare that number to neighboring cities like Laguna Beach, Corona Del Mar, or Newport Beach, San Juan Capistrano is a great value. It is considerably less expensive than other parts of South Orange County, plus it is still close to the beach and offers an amazing climate.
Pro #2 - Things to Do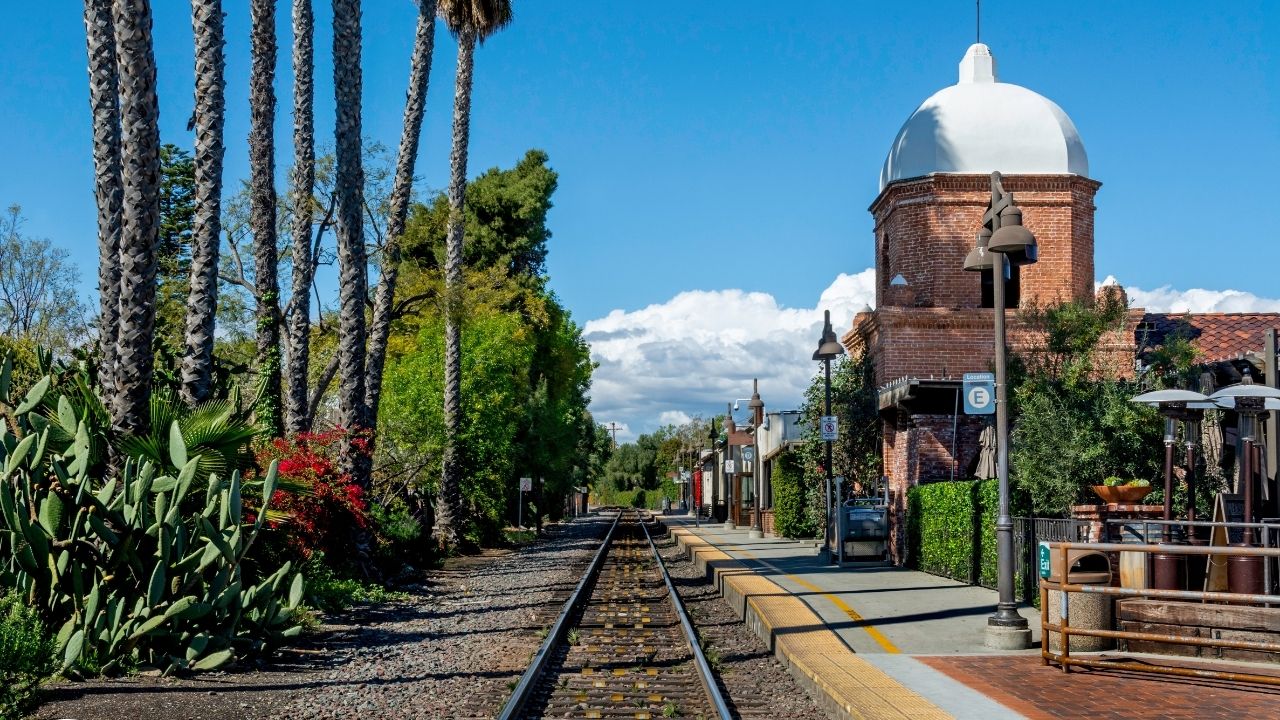 San Juan Capistrano offers a ton of excellent indoor and outdoor activities, and it is a great hub to access all of what South Orange County has to offer. It is about 20 minutes from Irvine and just a few miles from Dana Point Harbor, Doheny, or Trestles in San Clemente.
A highlight of San Juan Capistrano has got to be downtown and the Los Rios Historic District. There are some amazing shops and restaurants, a great petting zoo, and, of course, the mission that offers a glimpse of San Juan Capistrano's history and culture. If you're looking for a quick day trip option, there is a train stop right in the middle of downtown where you can hop on and go all the way to Los Angeles.
Con #2 - Minimal Infrastructure
San Juan Capistrano is not a huge city, so it does not offer the same infrastructure as larger cities can. While there are doctor's offices and urgent care centers in the area, the nearest hospitals are in Laguna Beach and Mission Viejo.
Also, like many cities in South Orange County, fire and law enforcement services are contracted out to the county. Instead of having a municipal fire department and police department, you will receive services from the Orange County Fire Authority and the Orange County Sheriff's Department.
Pro #3 - Location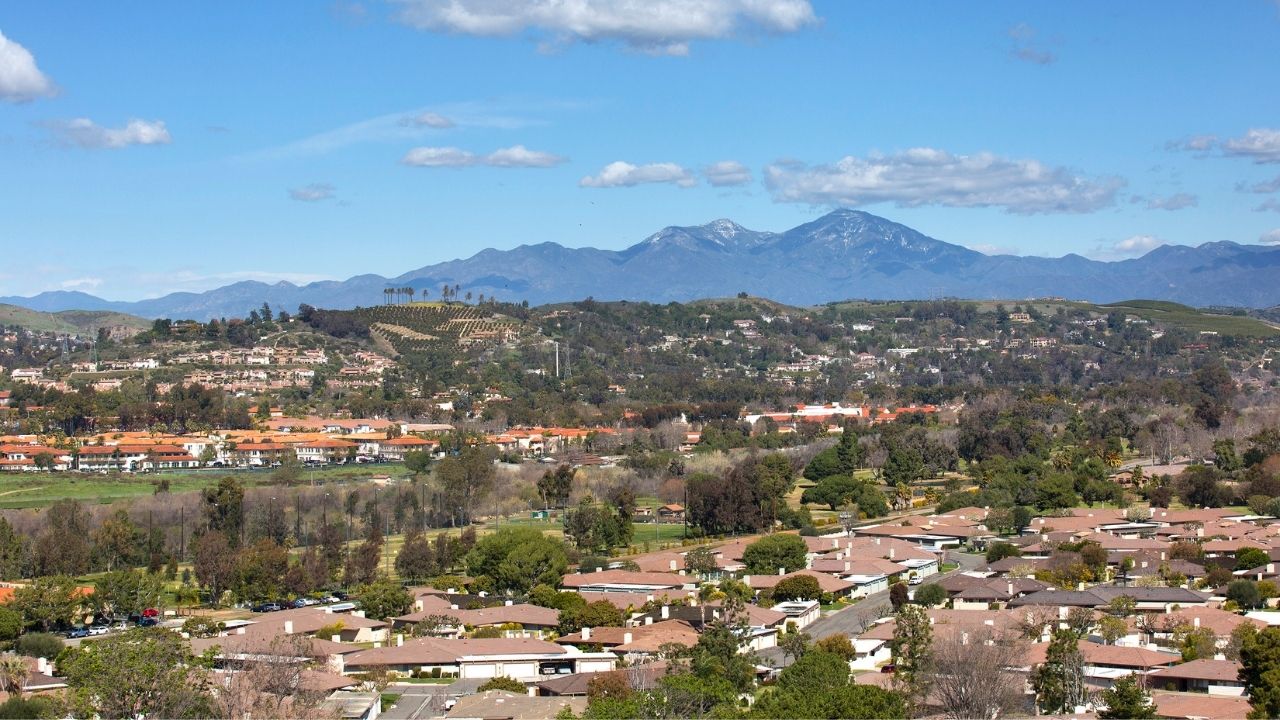 Geographically, San Juan Capistrano is very unique. There are the flats of San Juan Capistrano near Dana Point and the mission, and then just a mile or two down the highway, there are beautiful rolling foothills all around.
What attracts many people to San Juan Capistrano is the absence of the constant "hustle and bustle" feeling commonly found throughout Orange County. If that is something you are looking for, Irvine is straight up the I-5 about 20 minutes north or Dana Point Harbor is just a few miles south.
Remember – San Juan Capistrano is landlocked, and the nearest beach is in Dana Point.
Con #3 - Limited Employment Opportunities
Because of San Juan Capistrano's size and location, there are not a lot of job opportunities available. The largest employers in San Juan Capistrano are the Capistrano Unified School District, St. Margaret's Episcopal School, and Costco. Irvine will be the closest city that offers a variety of job opportunities across a multitude of industries. If you're hoping to be able to commute to Los Angeles or San Diego, be prepared for a one to two-hour drive each way.
Quick tip, if you are looking for information about the schools in San Juan Capistrano, check out niche.com and greatschools.org. They offer great information when it comes to individual schools and neighborhoods.
So, what do you think? Is San Juan Capistrano still on your list? While there is a lot to love about living in San Juan Capistrano, it is important to see for yourself if it is the right spot for you.
If you have had any thoughts about moving to San Juan Capistrano or the local area, give the Ryan Schramm Real Estate team a call or text at (949) 620-6206. We have helped dozens of people relocate to the area and we would love to share our resources with you.
Do you like to look at homes and see what types of properties are available? Check out the active San Juan Capistrano listings below! ⬇️