Our Kitchen Remodel
Posted by Courtney Schramm on Friday, October 11, 2019 at 9:52 PM
By Courtney Schramm / October 11, 2019
Comment
When approaching the topic of kitchen design, my mind wanders to the age-old saying 'The kitchen is the heart of the home'. This saying couldn't ring more true, not only for Ryan and me but also for the majority of our clients when searching for their perfect home. The kitchen is without a doubt where Ryan and I spend 75% of the time when we are home. Acknowledging how we live in our home helped us design our kitchen specifically to our needs and how we planned to use our space.
Since Ryan and I host frequently, we designed our kitchen to be centered by an oversized island. This was nerve-racking for us considering this oversized island would also take the place of our dining table. Staying consistent with the overall look of our home, we wanted our kitchen to feel light, airy, and modern yet inviting.
Our cabinets were all custom made. I chose the flat front look which is a combination of modern/European. The cabinets are topped with porcelain slab resembling marble. [YES, I said porcelain] We were always drawn to marble whenever we went countertop shopping, but knew we would destroy the stone with lime juice, coffee, you name it. I cook a lot, and we always have company over, so I did not want to worry about spills and stains. [Thats what kitchen countertops are for right?!] We came across porcelain slab and knew it was the right choice. We accomplished our marble look but do not have to worry about ANY staining.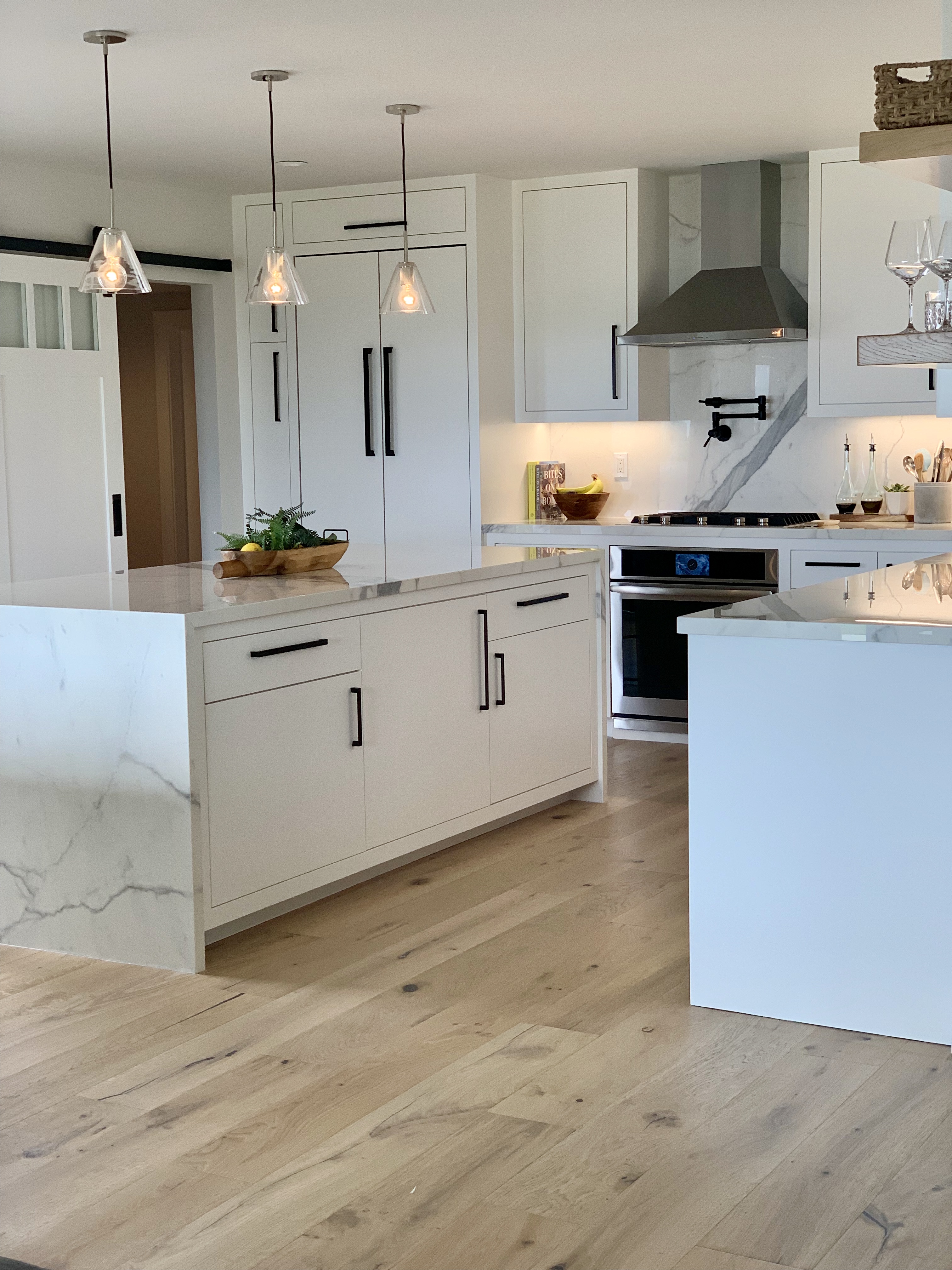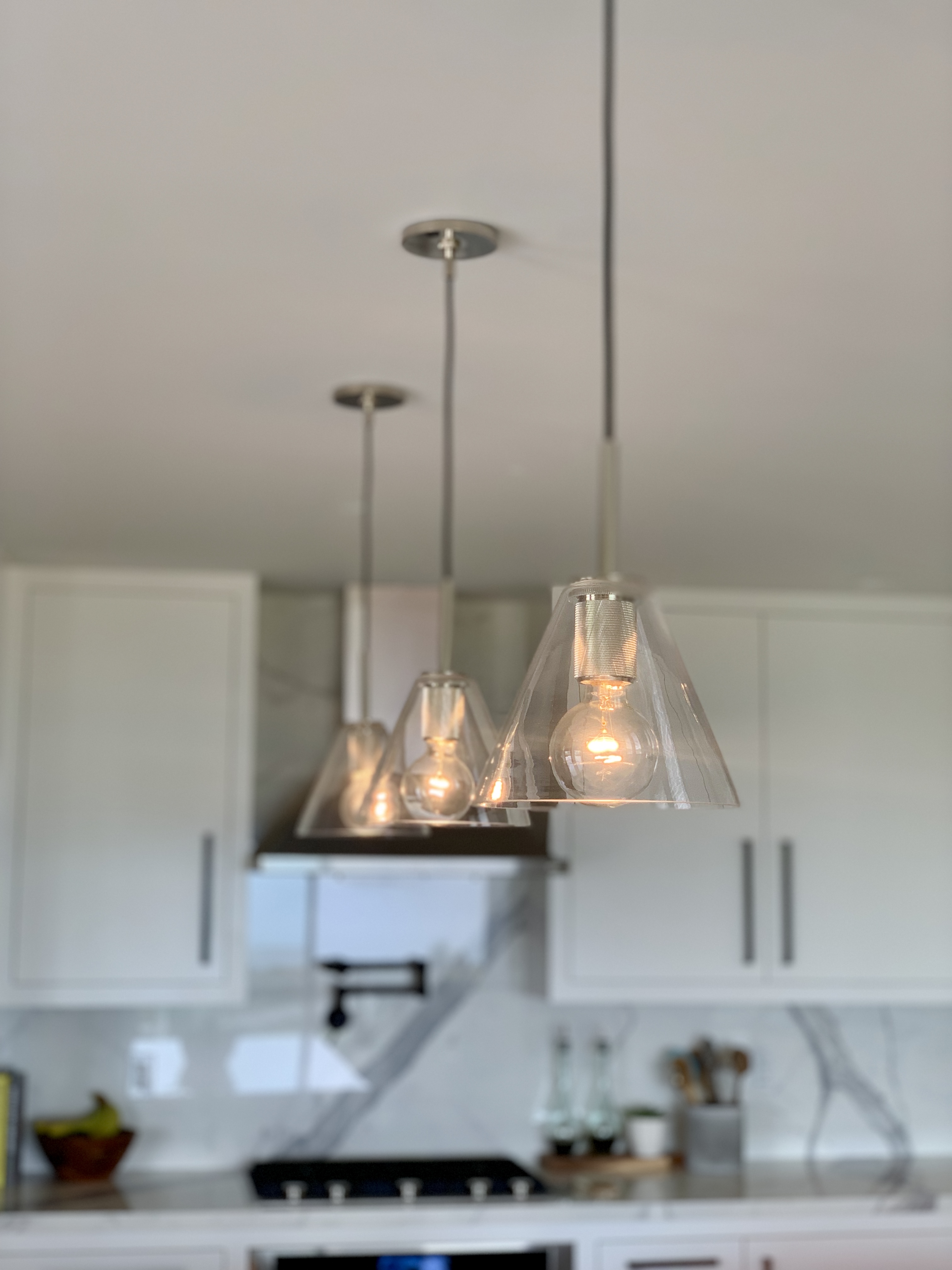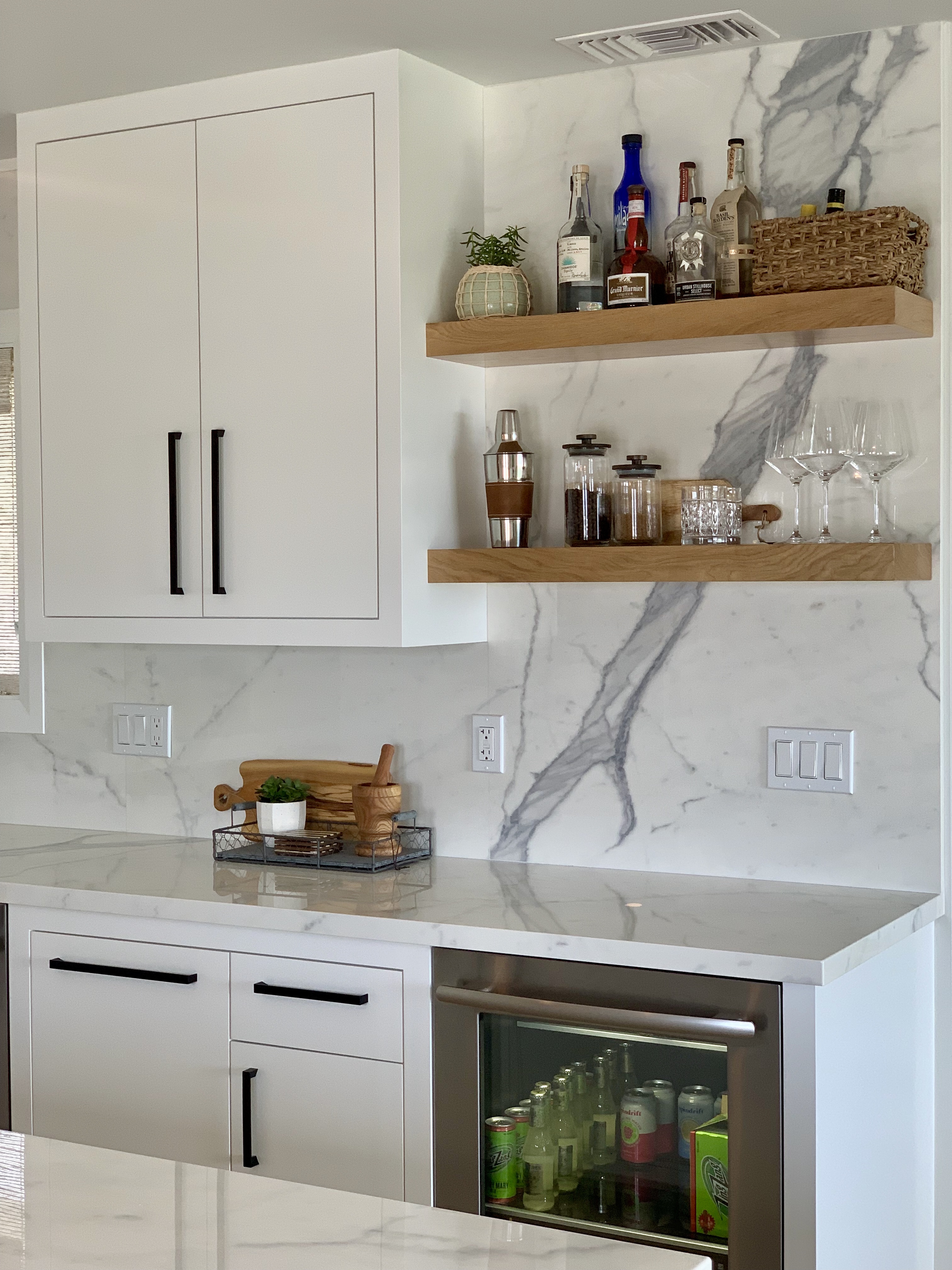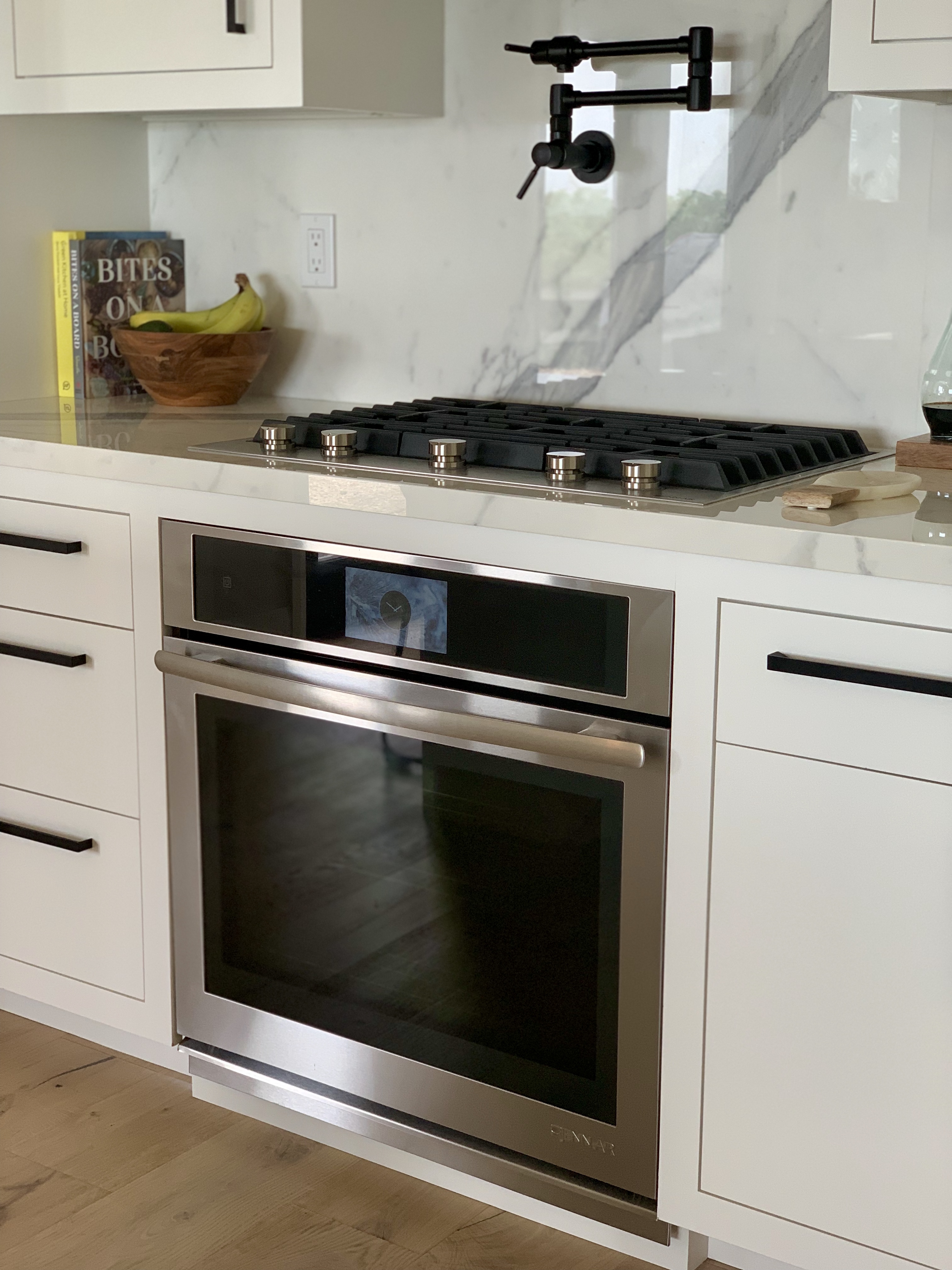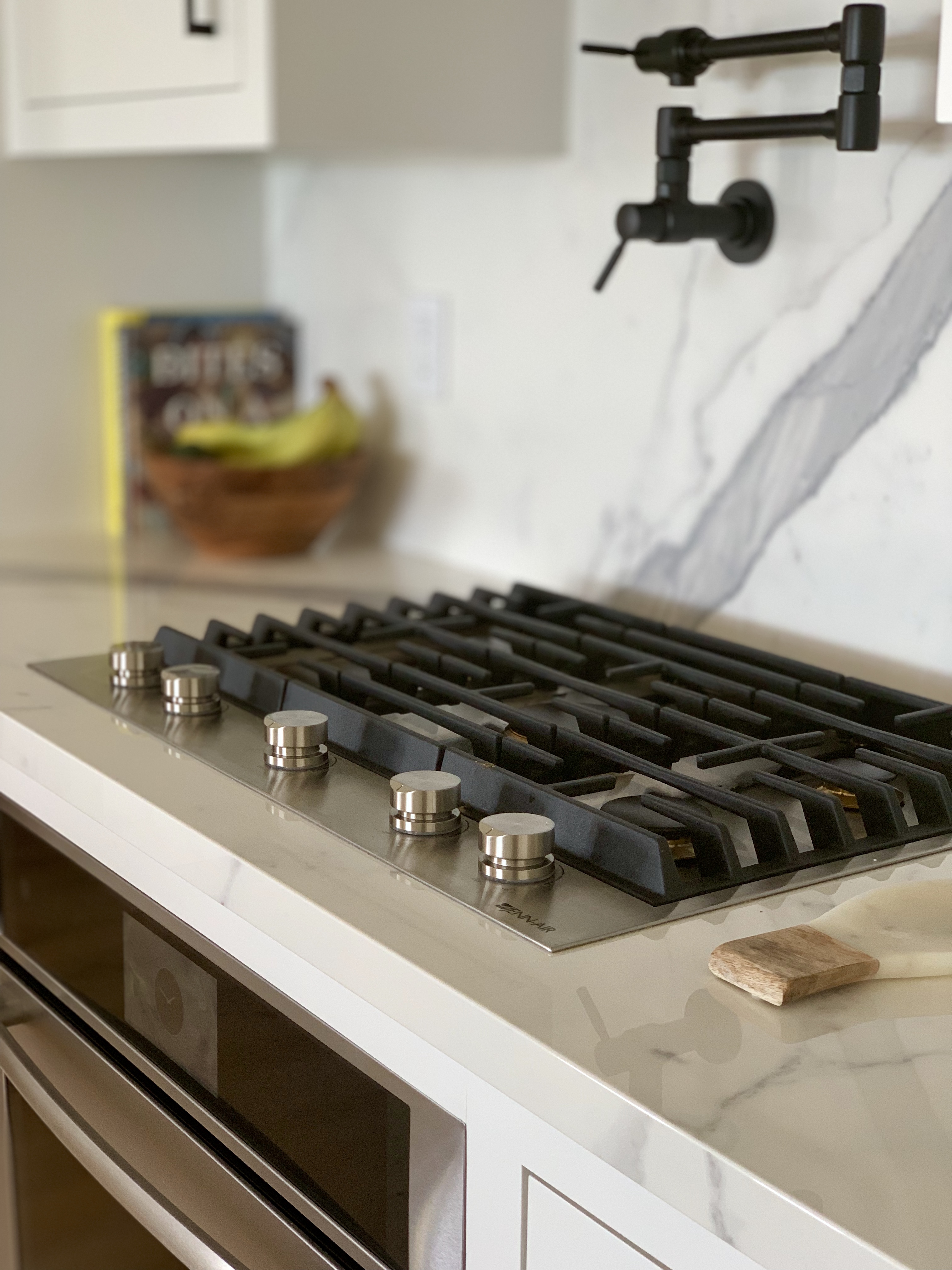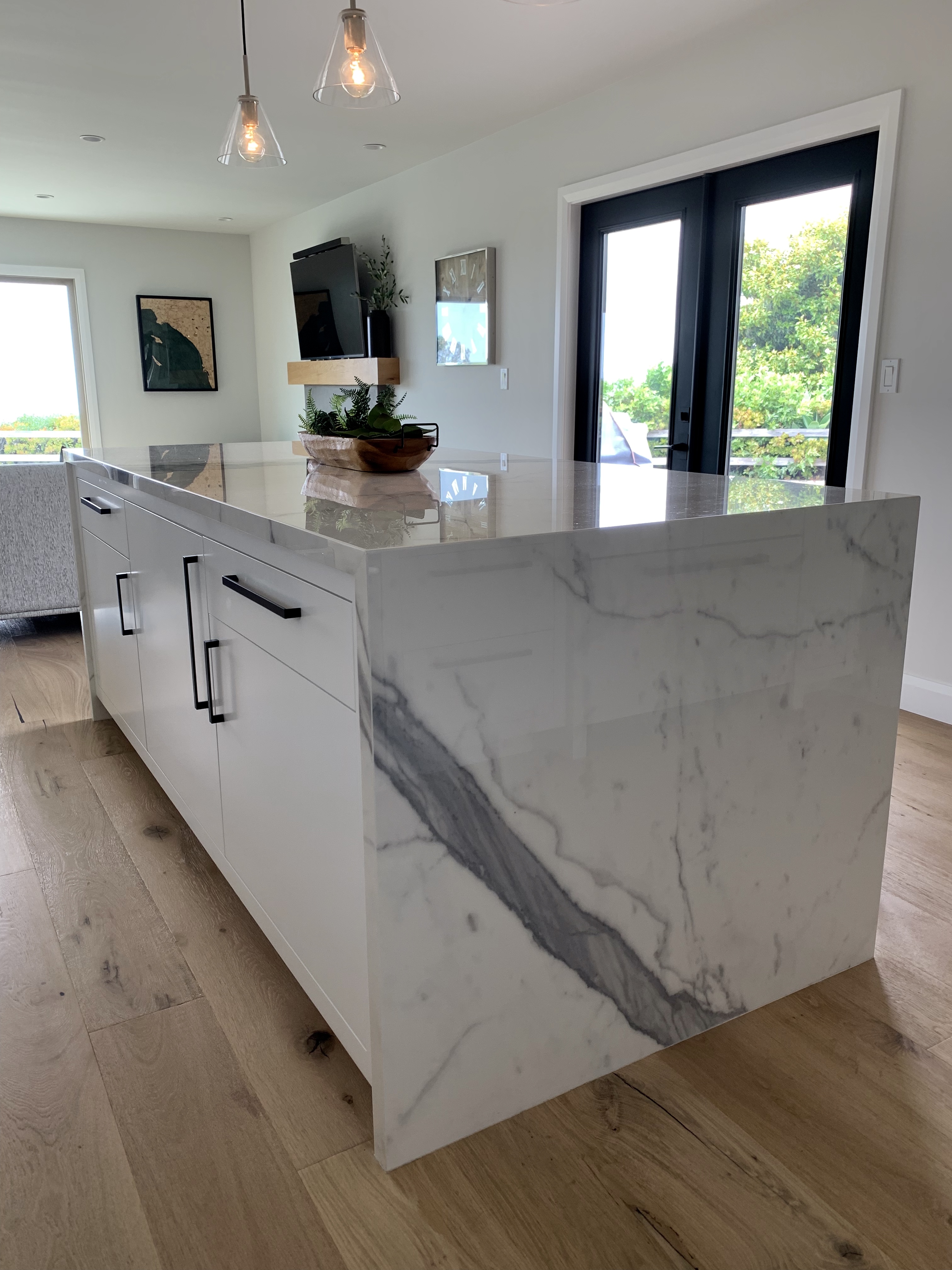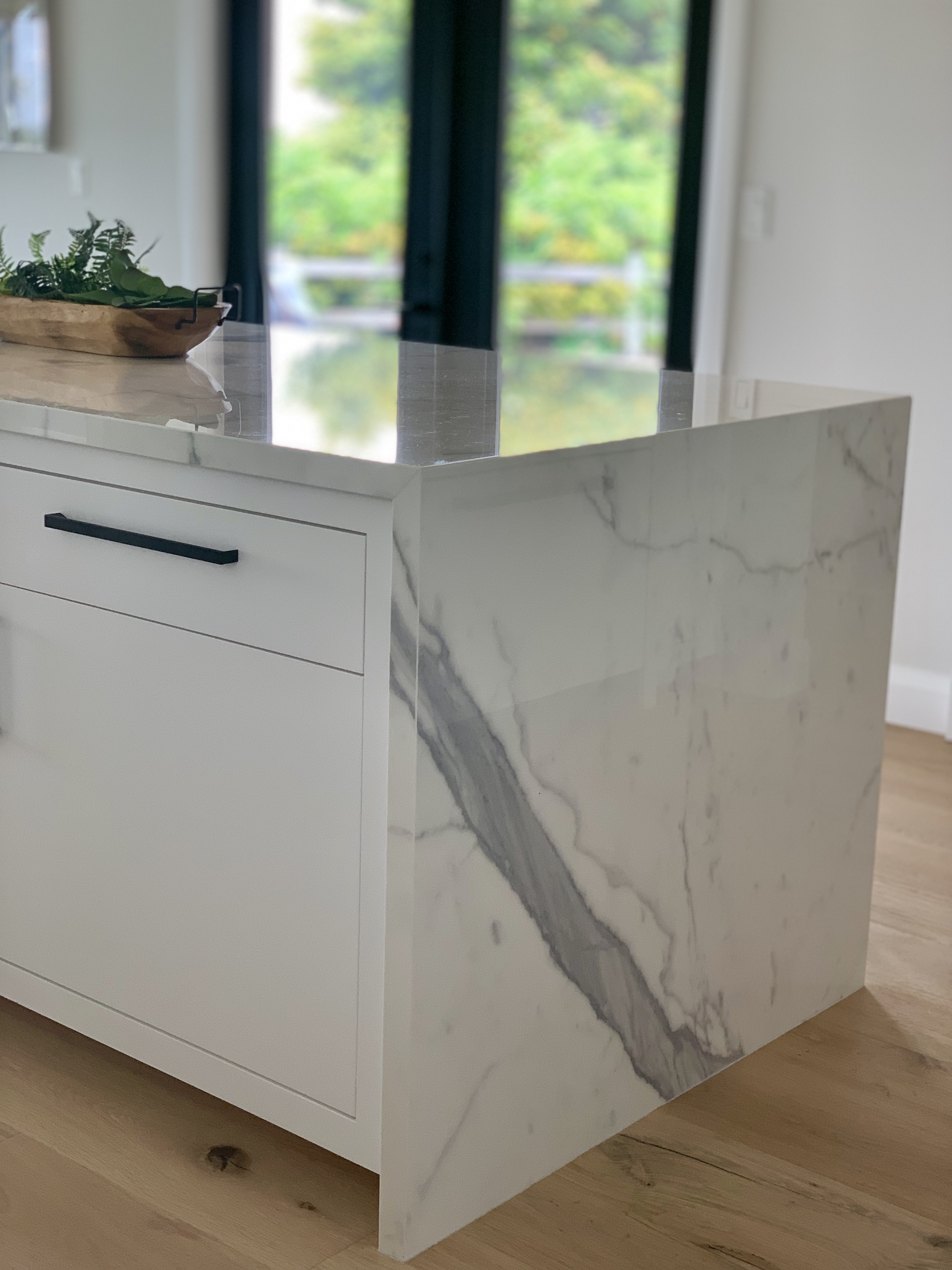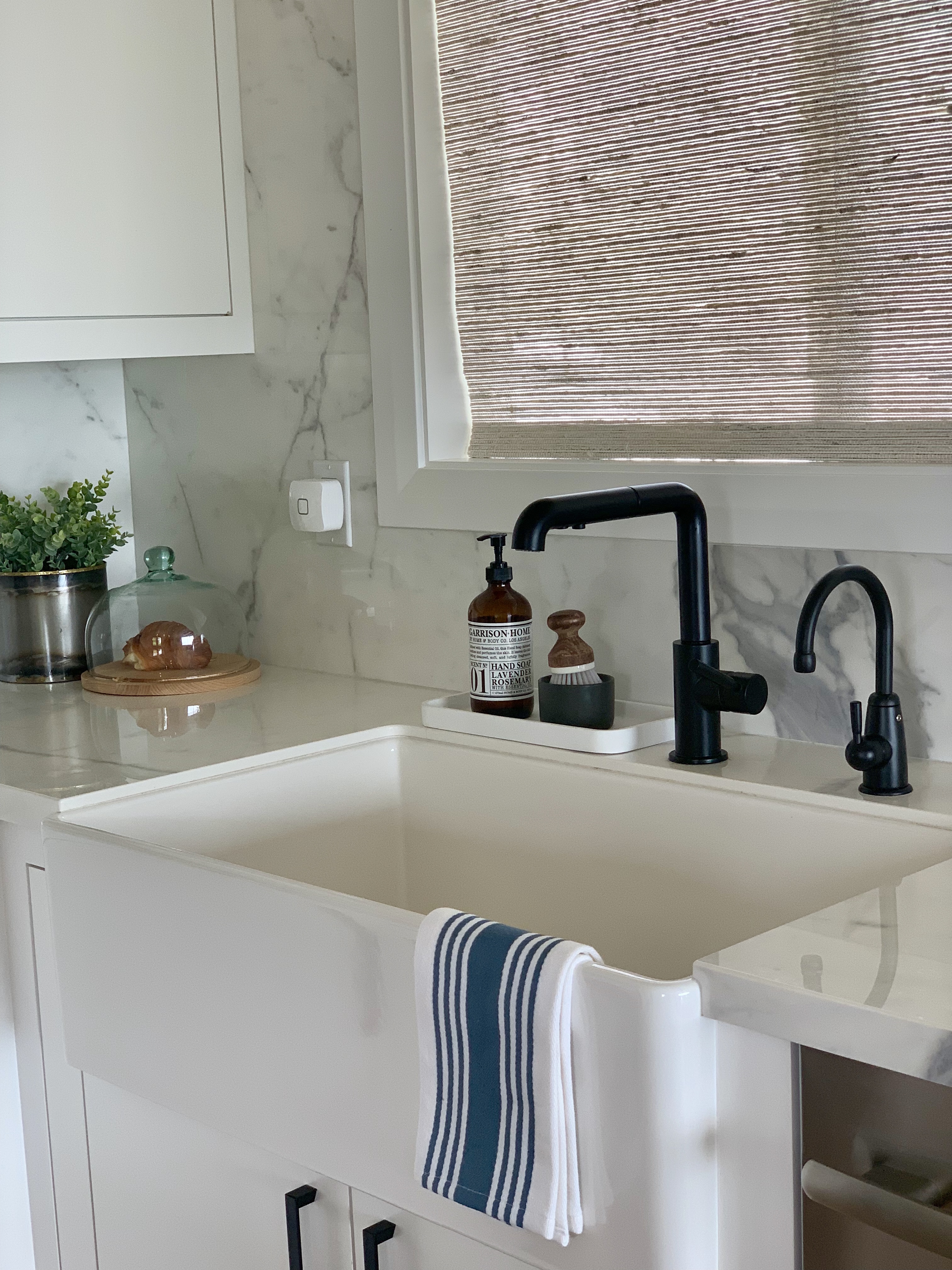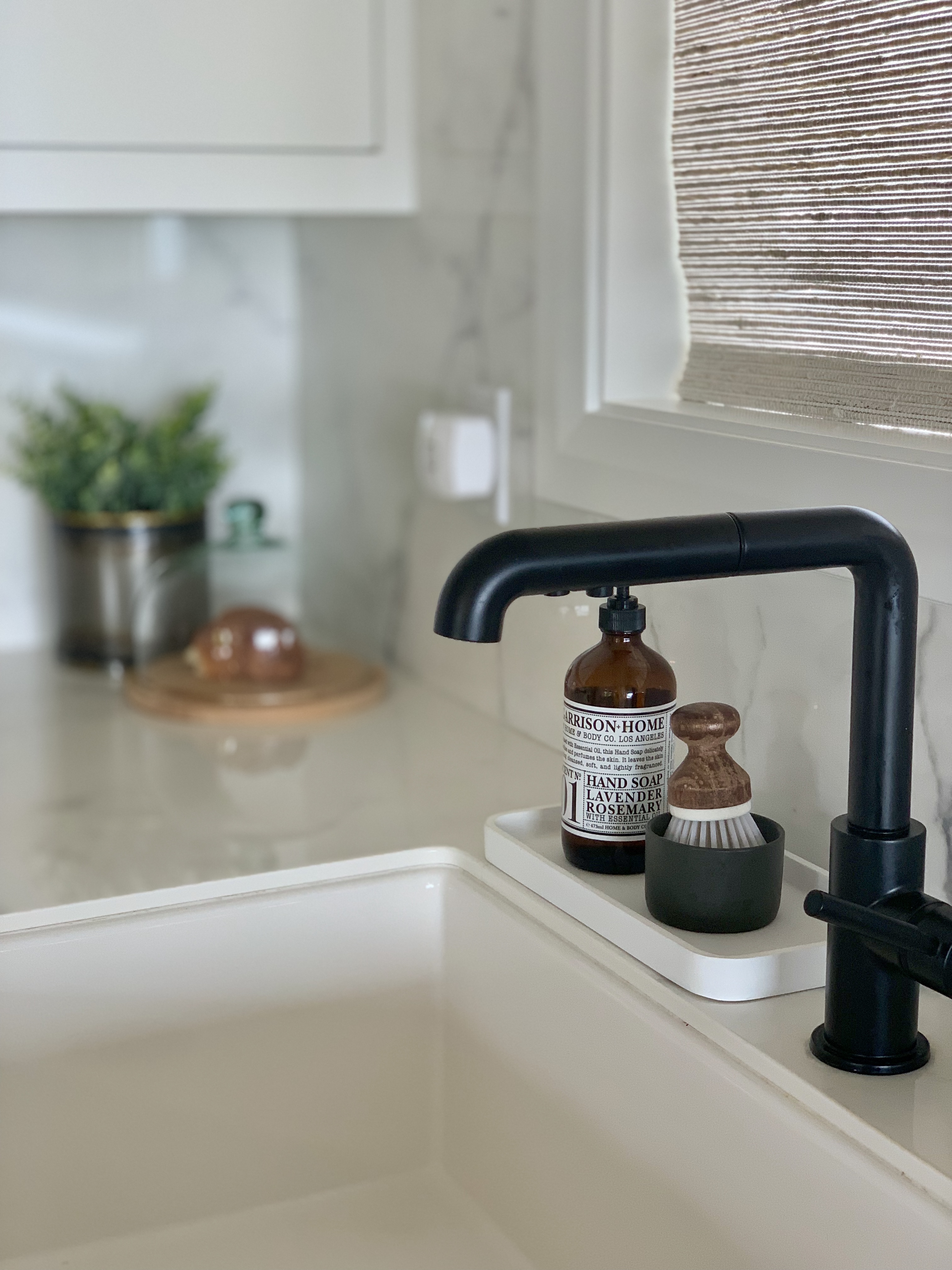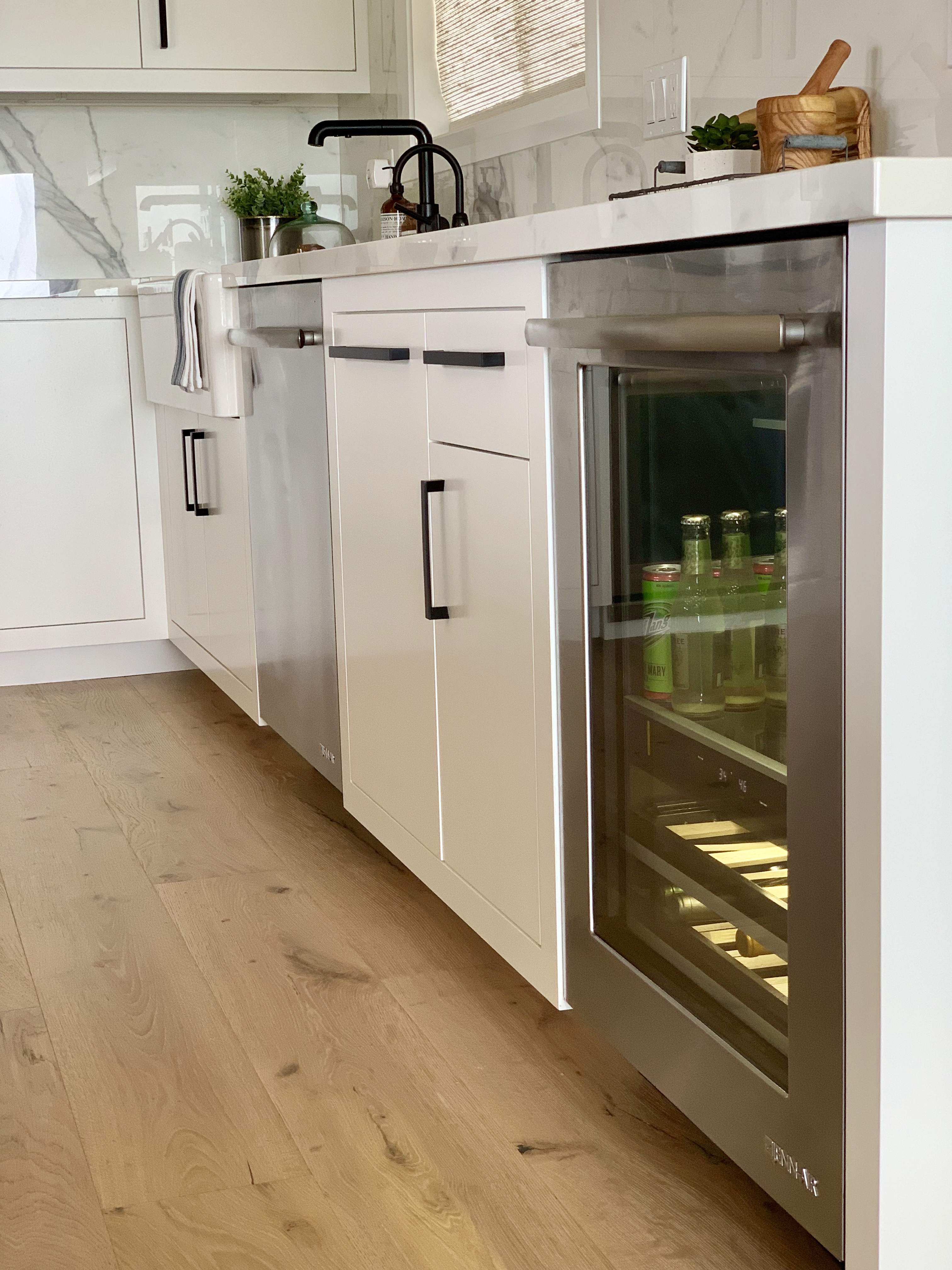 Designing your kitchen from scratch is not an easy task. With Pinterest, Instagram, and home renovation shows it's so easy to overwhelm yourself with ideas. My advice is to keep it simple, choose inspiration photos and stick to them (don't waver), and once you select your finishings, get samples and layer them together in an area in your home that you pass by frequently. If you still like them after weeks of looking at them, it's a good sign that you are making the right selections.
Want to see the before photos? Visit SchrammRemodel.com to take a look!